Live Roulette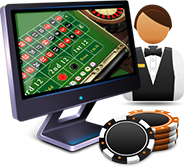 Online roulette is great for quick, easy gambling action on your PC or Mac. But it's been hard to get that South African land-based casino thrill in the comfort of your own home.
Until now. With online casino live dealer roulette you can play on your computer against a human croupier spinning a real roulette wheel, standing in a real-life casino. Is there anything cooler than that?
Many of the top online live roulette South Africa casinos in 2021 let you play for real cash against a croupier. You load up a game, choose your gambling stakes, and place your bets on the virtual table. The human croupier does the rest.
Here's a quick low-down on the features South African real money players can look forward to when they play live roulette online:
Get the land-based casino thrill in your own home
Play low stakes games to test your strategy and improve your game
Choose a top welcome bonus and earn real ZAR cash
Top 5 casinos online
Casino
Bonus
Ratings
Platforms
Visit Site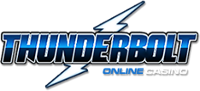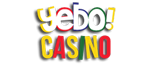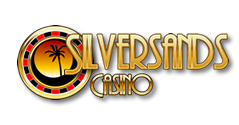 How To Play Online Roulette Live Dealer Games
Playing live roulette online is easy: just head for the Live Dealer tab in the casino online lobby and select a game. Most good gambling casinos on the net will have several games with a choice of dealers.
Once you've sat down you will see a live stream via webcam of the croupier and a real roulette wheel. She or he may be located overseas or in a real casino for added authenticity. They will communicate to the players to make bets, just as if you are in a real South Africa casino (remember to turn your speakers on).
Now you place your bets: click on the table layout in the same way you'd place bets in a conventional online roulette game. The dealer will spin the wheel, call 'No More Bets' and you can wait for your number to come in in real time!
All winning bets will then be paid out by the computer and the next bets laid down. It's fast, it's furious, and it's the next best thing to being in a real SA casino.
The Benefits of Live Roulette Online
Chat Live With Human Dealers
It can be pretty cold playing ZA online roulette with a computer dealer who doesn't answer back. When you play live roulette online, however, you can use the online casino's chatbox to type in comments which will be read and answered by the croupier.
But that's not all you can use the chatbox for. If you're new to the game or want some tips or general advice you can ask the dealer questions. Presuming your croupier is a friendly kind of guy or girl, they should be happy to answer any question you have.
Great online live roulette casinos should have audited software which ensures a fair spin of the wheel every time. But for some players, that's not enough; they want a little human element to make the games more "real". Watching a real-life live dealer spin a real ball on a real wheel should remove any doubts you have about the Random Number Generators.
You might have only played American Roulette online and want to try out a game of French Roulette or the classic European form of the game. With live dealer online roulette you can test out a different variation for play money and see if it works for you.
Live Roulette: Things To Remember
Get Your Connection Right
The most important thing to remember when you play live roulette online is to ensure you have a solid Internet connection. You are playing via a webcam, remember, and if your connection goes, so does the live stream. The last thing you want is a lag in the feed or the connection to disappear entirely and then you miss the online roulette action.
The beauty of classic online roulette is that you can fit many more games in than you would at a land-based casino. This is good for getting a lot of play in, and even better if you are trying to play through a welcome bonus that requires a lot of logged play. With live roulette online you are at the mercy of a human dealer in charge of the action, so the games will move a lot slower.
Keeping Good Bankroll Management
Online live roulette in ZA is still playing for real cash so it's good to exercise some sensible bankroll management when you play. The games move slower too, so pace yourself and proportion your wagers more sensibly than you would at a classic online roulette table.
With a real live dealer game a table will be restricted in how many players it can accommodate - just like in a land-based casino. You may find yourself waiting for a seat with South African live dealer online roulette, so be patient.
We Find the Top Live Roulette Rooms
Online live roulette is the sensation that is sweeping web casinos in 2021. South Africa players can take advantage today on their PCs, Macs and smartphones and join the online roulette craze.
With our great reviews we list only the best recommended South African websites offering friendly dealers, solid software and good bonuses.
Sign up today and play live roulette online: in no time you'll be chatting to an expert human live dealer and winning ZAR for your bankroll.