Best Ways to Play Roulette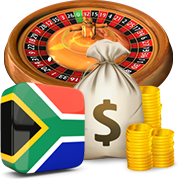 South African online roulette in 2021 is fast, convenient, and fun. You can play one or multiple tables at once, bet at a range of stakes, and enjoy top promo bonuses when you deposit real money in Rands.
With so much choice, though, it's easy to lose sight of what you're trying to achieve long-term. Do you just want to have fun, and aren't bothered about losing a lot of cash? Or are you in it for the winnings and nothing else?
Casinos come in many flavours online, and with lots of games to choose from it's good to have a basic strategy before you commit any real money.
Here we'll help you to learn the best ways to play roulette online and take you through the following:
Mastering the various bets
Keeping your bankroll safe
Getting a top bonus through OnlineRoulette.co.za
Top 5 casinos online
Casino
Bonus
Ratings
Platforms
Visit Site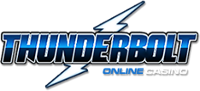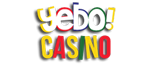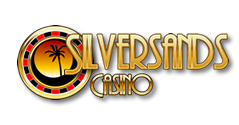 Making Your Online Roulette Pay
When you venture into a big live South Africa casino, the roulette tables can seem scary: they're often surrounded by people shouting and cheering, the action is fast, and you might not even know how to get some chips.
Those fears are gone when you play online roulette. You can load up a table any time you want, play at the stakes you choose, and take your time studying the various bets and layouts.
Wherever you're playing though, the idea is the same: place a bet on a number, or series of numbers, then watch as the croupier drops a ball into the spinning wheel. Winning numbers are paid out, losing bets collected, and the whole process begins again.
But with some little tips, you can make your roulette on the net go much smoother.
Choosing the Right Game
The best way to play online roulette is to pick the right game for you. Every online casino game has a house edge, which is the advantage that the casino has over the gambler. In roulette, it's the difference between the South African Rand payouts and the true odds of hitting a number.
For example, a single number in roulette pays 35/1, but the actual odds of hitting one number (in a European game with 37 slots) is 37/1. The difference is the house edge (in this case, 2.7 percent).
American Roulette has an extra slot (the 00) and so the house edge increases to 5.26 percent. In French Roulette, you have insurance bets in case a zero comes up, and so the house edge is less, usually around 1.35 percent.
Picking the Right Bets
Serious online roulette players will know the house edge and avoid games that give them a bigger disadvantage. But they will also bet sensibly. There's no point betting on 18 single numbers as you will lose a lot in the short-term. What if you bet $10 per number on 18 numbers for every spin and your number doesn't come up 10 spins in a row? Suddenly you're down $1,800 and you've barely played an hour.
Sensible gamblers in South Africa should stick to outside bets that carry an even-money payout, such as Red or Black and Odd or Even. It's not sexy, but it works better in the long term.
Above all, playing online roulette is fun, just as it is in a land-based casino. Make the most of your betting and enjoy yourself. If you're not having a blast while playing online roulette it's probably time to stop.
Top Tips for Good Online Roulette Play
1 - Employ Sensible Bankroll Management
It's really important to bet a small percentage of your total bankroll. SA online roulette games start at very small stakes, so you don't have to bet big if you don't want to. Bank your profits regularly, and perhaps consider having a separate bank account just for gambling.
Online roulette gives SA players the convenience to play whenever they want. Gambling has never been easier. That's why it's so important to be sensible with your money.
2 - Choose Your Bets Carefully
Not all bets are created equal. While a single number pays out 35/1, it doesn't happen often, so mix up your bets with some safer column bets or even-money Odd/Even bets for long-term profits.
3 - Try Out Games With Play Money
Even if you've played European Roulette in Sun City or abroad, it can be good to play online roulette formats with play money first. That way, you can get used to the interface and the method of betting with chips.
In the best online roulette sites, you will also find a lot of different variations you won't get in a brick 'n' mortar casino. These are great to play, but again, try out the free-play versions first before depositing real money in ZAR.
4 - Make Your Bonuses Work For You
Good casinos online attract new customers with big welcome bonuses. Make them pay by shopping around and finding the best deal, and find an online roulette site that backs up its first-deposit bonuses with plenty of regular monthly offers.
5 - Enjoy It!
There's nothing more frustrating than going on a downswing, so know when to stop if you are in a rut. Roulette online is a game of chance, and runs of bad luck can affect everyone from time to time. Everyone needs a break from gambling, so stop and take stock of your gaming before you start playing for real money again.
Play Roulette Online and Get a Top Bonus
Are you ready to put your new-found roulette knowledge into practice? We have dozens of top online casinos waiting to receive your South African Rand for online roulette.
We make sure our listed sites have the best software and proper licensing in place to ensure fair games. Plus, we test cashout times via a range of deposit methods so that hard-playing SA players like you can be sure of getting their winnings quickly.
Sign up with one of our sites today and you can even earn a nice welcome bonus worth thousands of Rand. Together we can all be online roulette winners!