How to Play Online Roulette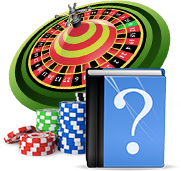 Roulette is one of the oldest casino games in the world. And in 2021, you can play it at any casino around the world, or more conveniently, on your PC, Mac or tablet.
With online roulette now more accessible than ever for South African gamblers, playing the Devil's Wheel is literally a click away.
But before you start betting on Red and Black, take some time to get up to speed on the rules, learn how to play online roulette, understand typical online games you will find in 2021, and see why managing your money is the most important tip of all. We want you to keep a hold of your South African Rand, after all.
Then, once you're confident you know the ropes, download one of our great casinos today and start to play roulette online and win some real cash right away.
If you want to learn how to play roulette online in 2021 then stick with us. We'll help you with:
Placing bets and understanding odds
Deciding which variations are the most profitable
Getting a great welcome bonus when you sign up
Placing Your Bets
When you've chosen a table to play at, click on the tab to take you to the game. Unlike roulette in a land-based South Africa casino, when you play online roulette you won't be jostling for space next to other players, and the game is ready to go when YOU are, not when the online casino dealer calls, 'no more bets'.
On-screen you will see the online roulette wheel with 37 numbers (for European Roulette) and 38 numbers (for American Roulette). Drag your chips from the stack at the foot of the screen onto the numbers, blocks of numbers, or sections you want to bet on. You can change your mind by hitting the 'Rewind' button to send chips back to your stack.
Once you're happy with your selections, hit the 'Spin' button and watch as the ball comes to rest in a slot on the wheel. If your number or colour comes up, winning bets will be immediately added to your stack.
Online roulette bets can be placed in a number of ways, from single numbers (straight up) to groups of numbers and colours (Red or Black). It's good practise to learn where to place your chips for the various bets. For example, placing your chip at the intersection of four numbers is a Corner Bet, and pays out 8/1. Placing your chip on the line at the side of the betting layout next to a number is a Street Bet, and pays 11/1 by covering three horizontal numbers.
With so much to take in, you can easily misplace chips, especially if you're clicking away with your mouse. Always review your bets and make sure you're happy with them before hitting 'Spin'.
Basic Payouts
As a rough guide, here's a list of the payouts for any winning number, or groups of numbers, at the online roulette table:
Inside Bets
| | |
| --- | --- |
| 0 (single zero) | 35/1 |
| 00 (double zero in American Roulette) | 35/1 |
| Any single number ('Straight Up') | 35/1 |
| Split (two adjoining numbers) | 17/1 |
| Street (three horizontal numbers) | 11/1 |
| Corner (four adjoining numbers in a single block) | 8/1 |
| 1st column | 2/1 |
| 2nd column | 2/1 |
| 3rd column | 2/1 |
| 1st dozen (nos. 1-12) | 2/1 |
| 2nd dozen (nos. 13-24) | 2/1 |
| 3rd dozen (nos. 25-36) | 2/1 |
Outside Bets
| | |
| --- | --- |
| Odd (nos. 1, 5, 7 etc) | 1/1, even-money |
| Even (nos. 2, 4, 6 etc) | 1/1, even-money |
| Red | 1/1 |
| Black | 1/1 |
| Group 1-18 | 1/1 |
| Group 19-36 | 1/1 |
Understanding House Edge
You'll see that the payout of hitting a single number is 35/1. That means for a winning $1 bet on, say, no. 35, you will receive $35 back. But with 37 numbers on a European Roulette table (and 38 on an American one) you should be receiving a 37/1 or 38/1 payout. The difference is known as the house edge, and it's what keeps online casinos in profit - on top of players' losing bets, of course.
South African players can't escape the house edge, but you can keep a hold of your money a little better by playing the right games. American Roulette has a house edge of 5.26 percent, European Roulette a 2.7 percent edge, while French Roulette (see Variations) has an even lower house edge of 1.35 percent.
4 Things To Remember
Learn the Table Layouts and Bets
Online roulette games have different table layouts to each other. Learn them before committing your ZAR bets!
Stick With Outside Bets To Begin With
While hitting a single number is great for the adrenaline, and nice for your online roulette bankroll, over time you will go broke. Stick with even-money (1/1) bets like Red or Black to give you a better chance of steady profits.
Whatever stakes you are playing at, keeping good records is essential to see what you're betting over time. Stick to strict percentages of your overall bankroll too. If you have, say, a $50 bankroll, consider bets of just 50c to begin with.
When you sign up to a top ZA casino online site offering online roulette, you will be offered an attractive welcome bonus for cash.
Generally, a 100 or 150 percent offer is standard. All you have to do is make a deposit, enter the promo code, and play enough online roulette during a certain timeframe. Then, claim free cash up to the value of what you initially deposited.
It's worth checking the casino's terms and conditions, as some roulette variations may not qualify towards your bonus.
Roulette Variations
A great thing about playing online roulette in 2021 is that you can play real money ZA Rand variants. European and American Roulette have been joined by exciting new versions of the game, and most good South Africa casinos will offer them.
Some require a bit of getting used to but give them a spin with play-money first before depositing real ZAR.
Multi-Ball Roulette, for example, lets you bet the same numbers across up to three wheels at the same time. Multi-Table Roulette, meanwhile, lets you load up seven or eight tables to play at - it's great for betting junkies keen on more games.
Finally, Live Dealer lets you get the land-based SA casino experience in your own home. You play virtual roulette like normal, but the wheel is a real wheel spun by a human croupier in a bricks n' mortar casino. You can interact with the dealer and ask advice, and if you're worried about bad software or unfair RNGs, the 'human' element is a great way to allay fears.
Find the Best South African Online Roulette Sites
Knowing how to place bets is easy to learn, but knowing what to look for in an Internet casino offering online roulette is harder.
There are so many factors to consider, like software, range of games, the site's reputation on payouts, and whether financial transactions are kept safe.
With our respected reviews, however, you can easily find a top casino that excels on all levels. Our picks have been made by a team of South Africans with years of experience playing online roulette and we find the best real-money gaming websites for you in 2021. So, pick a room today, grab yourself a good welcome bonus, and start enjoying online roulette from the comfort of your own home.